PTFE seamless belt for Fusing Machine
Teflon seamless belt is made by specially weaved fiberglass without any joint, the belt is specially designed for fusing machine like Hashima, Oshima, Veit, Meyer, Macpi, Juki, compared with teflon belt with joint, it overcomes disadvantage of easy fracture at the joint part of conveyor belt, and offers better bending fatigue resistance.
Fusing is done by continuous fusing machine where temperature and press is applied, the thermoplastic resin changes its state from a dry solid to a viscous fluid, it will adhere to the fibers in the main fashion fabric as well as fibers in the interlining by applying pressure. The resin forms a durable bond between the two fabric panels after cooling process. PTFE fusing machine belt is an essential tool during the heating process.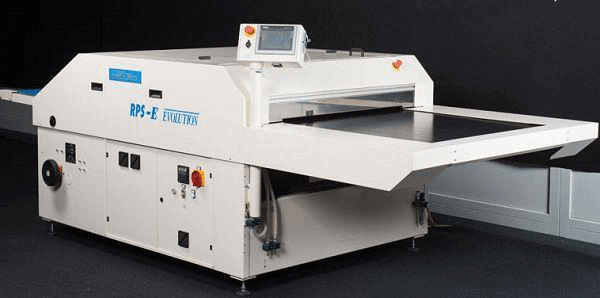 Teflon mesh conveyor belt for screen printing machine
Teflon open mesh belt made by teflon mesh in 4mm x 4mm mesh hole is ideal to used for textile printing and dyeing, screen printing, UV drying, offset printing machine and non-woven fabric drying machine. The mesh hole makes the belt easy to breathe and allows heat flow through the oven to offer fast drying.