Teflon conveyor belt for High Speed Tissue Packing Machine
PTFE side sealing belt is designed to pack tissue packs, the side enveloped plastic film need to be heat sealed through the production line, Our Teflon conveyor belt is installed on the side heating rollers, it will transfer heat to the plastic film and provide nonstick surface, the belt run on the side and normally have tracking button or guide to keep the belt running in the right position. We can provide PTFE belt with overlap joint, Seamless belt or Laminated Teflon belt with tooth joint.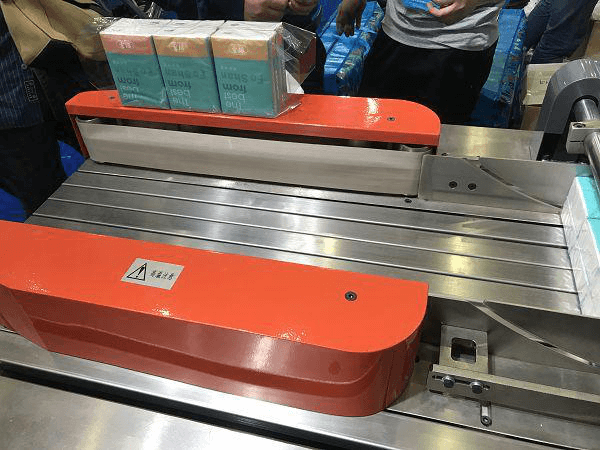 Teflon belts band sealer for bag sealing machine
Teflon band sealer is made by Teflon coated fabric, we make the band sealer in two types: PTFE sealing belt with joint or two-ply PTFE belts. PTFE sealing belt is normally made by our 9008AJ,9013AJ, 9025AJ material, it will be a 25mm overlap joint on the belt, the joint part will be thicker. Two-ply laminated belt is made by 9008AJ or 9013AJ, the belt will be more durable, higher tensile strength and longer lifetime, the joint part is the same thickness as other parts of belt.