Teflon high temperature tape function:
1. For low temperature -70 ° C to high temperature 230 ° C. Thickness 0.08mm; 0.13mm; 0.18; 0.25mm
2. It is resistant to ozone, oxygen, light and weathering. It has excellent weather resistance for outdoor use and can last for 10 years.
3. With high insulation function, dielectric constant 3-3.2, breakdown voltage 20-50KV/MM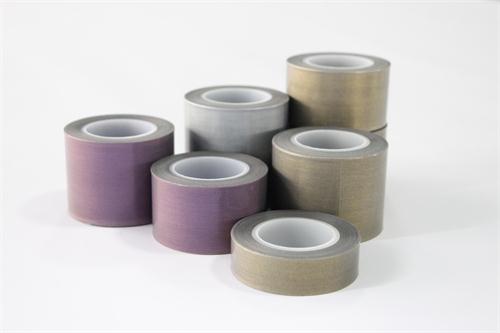 Primary use:
1. Electrical insulation: Silicone cloth has a high electrical insulation grade for student tape, can accept high voltage load, can be made into insulation cloth, casing and other Teflon high temperature tape products.
2. Non-metallic compensator: Silicone cloth can be used as a flexible connecting device for pipes. It can solve the damage caused by thermal expansion and contraction. The silicone cloth has high temperature resistance, anti-corrosion, anti-aging performance, good elasticity and flexibility. , can be widely used in petroleum, chemical, cement, energy and other fields;
3. Anti-corrosion: Silicone-coated glass fiber cloth can be used as a pipeline, saving internal and external anti-corrosion layer, excellent anti-corrosion performance and high strength. It is an ideal anti-corrosion material;
Taixing Fleet Polymer Materials Co., Ltd. main products are: PTFE Teflon high temperature resistant welding cloth (varnish), laminated cloth, silicone cloth, Teflon mesh conveyor belt, bonding machine belt, pure Teflon Tape, Teflon tape, Teflon high temperature cloth, Teflon conveyor belt, Teflon baking sheet, architectural film, silicone cloth adhesive tape and Kevlar cloth. Contact: Ding Manager, Mobile: 13338899475 (WeChat with the same number)